BioThane Two Tone Dog Collar (Mix & Match)
Our Two Tone Mix and Match Biothane Collars are now available in multiple beautiful colours!
At Native Collars we use original Biothane®. Biothane® is a leather-like material and is soft like leather and very comfortable to hold. It is also easy to clean, waterproof and stink proof.
Our Native Collars BioThane Collars are handmade with love by us in Perth, Western Australia.
Please note:
5/8 Inch Collars are recommended for XS
3/4 Inch Collars are recommended for S,M,L 
1 Inch is recommended for XL and XXL (Gunmetal hardware not available for this sizing)

Features:
🌿 Size adjustable - we will use your dog's neck measurement as the midpoint unless specified otherwise. Please let us know if your dog is a pup and still growing.
🌿 Easy to clean
🌿 Water resistant
🌿 Strong
🌿 ADVENTURE READY!
Welcome to the Native Collar Family. 🐺
Customer Reviews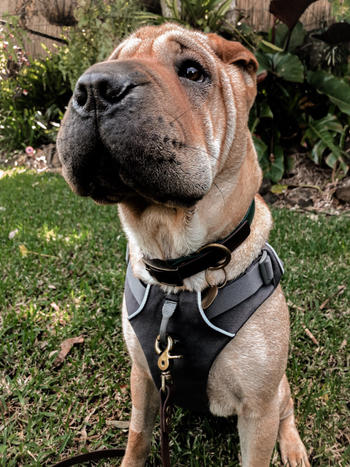 05/02/2021
Best Collar Ever!!
I've used this collar on my dog Shelby for the past month or so, and I only have good things to say about it. It is such an amazing collar, especially if your pup likes to get a bit dirty or roll in the sand. It cleans up so beautifully!!
Charli B.

Australia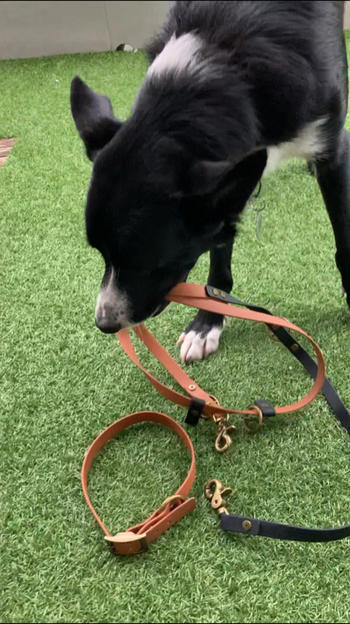 03/20/2021
True colours shine!
We love the personalised colour combo! Next time we will opt for a longer length. The quality of the hardware is excellent, while it's a tad heavy, we don't mind because we gain durability. Early morning coffee run is now a breeze because Boss Man gets to use the waist strap configuration while I get to roam freely tethered <-weird tautology, but true.
Alicia B.

Australia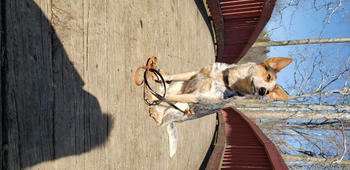 03/10/2021
The Perfect Lead!
This lead is definitely a 10/10! Perfect length, perfect colors, and perfect adjustable ring for hands-free crossbody wear! Thanks to the biothane tabs, the ring stays put tightly where you want it and never slides. Durable and easy to clean. I loved my first one so much that I bought another. Cannot recommend this lead highly enough!
Sarah

United States
12/08/2021
BioThane Two Tone collar - pink and navy
The quality is fantastic. The BioThane durable and easy to clean. Really happy with our purchase and will be back for more!
Melissa J.

Australia
10/16/2021
Waterproof Handsfree Lead!
Love the item! great for rainy days and muddy adventures. The leash is strong and durable.
Anonymous

Australia