Hands-Free Biothane Lead Two Coloured Mix and Match
Adjustable Multiple Colour Mix and Match
Biothane

®

 Leads 

You can now Mix and Match two of our Biothane® Colours together to create your own unique look! Simply select which colours you are after and we will create a lead just for you.
At Native Collars we use original Biothane®. Biothane® is a leather-like material and is soft like leather and very comfortable to hold. It is also easy to clean, waterproof and stink proof.

Features:

🌿 1.8m in length standard lead - if you would like a different length, please reach out to us.
🌿 Walk your pup Hands free while having the lead attached around your waist
Due to the adjustable slider, you can wear the lead around your waist and fit it as needed! 
🌿 Size adjustable
🌿 Easy to clean
🌿 Water resistant (Waterproof with Stainless Steel Hardware)
🌿 ADVENTURE READY!

Welcome to the Native Collar Family. 🐺

COLOUR CHOICES
HARDWARE CHOICES
Customer Reviews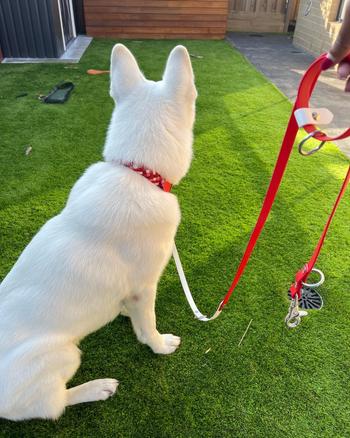 04/25/2022
Love the custom colours
I love the customised hands free lead. The lead is versatile and allows you to secure pup to a pole, table leg etc without unclipping the lead from the collar. There are also different connections along the lead allowing you to give more or less lead length as required. And our colour combo looks amazing against my boy's white fur. Also have to mention the team were super helpful through the whole process, sending me lots of colour combos to look at before deciding.
Nisansala

Australia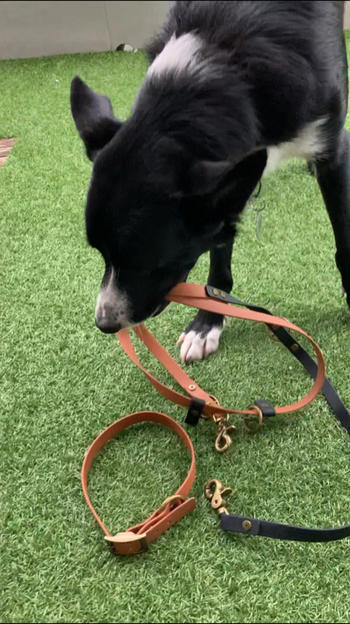 03/20/2021
True colours shine!
We love the personalised colour combo! Next time we will opt for a longer length. The quality of the hardware is excellent, while it's a tad heavy, we don't mind because we gain durability. Early morning coffee run is now a breeze because Boss Man gets to use the waist strap configuration while I get to roam freely tethered <-weird tautology, but true.
Alicia B.

Australia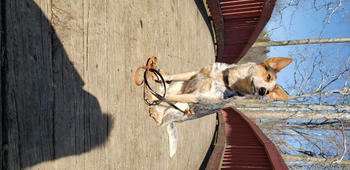 03/10/2021
The Perfect Lead!
This lead is definitely a 10/10! Perfect length, perfect colors, and perfect adjustable ring for hands-free crossbody wear! Thanks to the biothane tabs, the ring stays put tightly where you want it and never slides. Durable and easy to clean. I loved my first one so much that I bought another. Cannot recommend this lead highly enough!
Sarah

United States
04/25/2022
Aesthetic and functionality
We love how easily we can attach this aesthetic lead to the pram for afternoon walks and then just as easily we can transfer the lead over to our kids to walk the dog and even at the park - around some equipment while the kids play.
Zejlka

Australia
04/05/2022
Amazing street appeal for our four legged friend
Truly amazing quality, the two tone and buckles are unique to the brand and I am sure we will have many compliments on our morning walks and outings. It arrived yesterday and look forward to using the collar and lead. It is wonderful to see a brand that doesn't need to heavily brand this items, instead the leather craftsmanship shine as it's subtle yet hardy and amazing quality.
Hannah

Australia