Tiny Dog - Pink Lake Paracord Collar
Open your door to the world of adventure. 🏕️
Our 'River' Paracord Series Collars are made from vegan materials only - Paracord and a Biothane adapter. The default hardware for this collar is antique brass. If you wish to have a different hardware for this collar please go to 'custom collar', select hardware and leave 'Pink Lake Colours' in the colour choice field.
Features:
🌿Easy to clean
🌿Water Resistant
🌿size adjustable (for dogs that are still growing)
🌿ADVENTURE READY!
All our of our high quality canine products are handmade in Western Australia by us.
More about the materials:

BioThane is a polyester webbing with coating that makes it more durable, waterproof, easy to clean and weldable. 
Parachute cord (also paracord) is a lightweight nylon kern-mantled rope originally used in the military. The braided sheath is usually made up of 32 interwoven strands, giving it a smooth texture.
Welcome to the Native Collar Family. 🐺
Not the right size? Please kindly send us a message at nativecollars@gmail.com.
After a Custom Colour Combination?
*Products may slightly vary as every piece is individually handmade.
Customer Reviews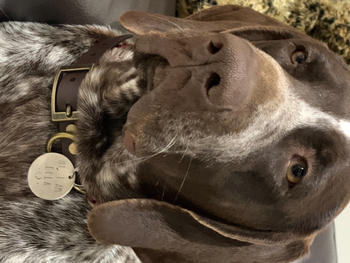 09/25/2021
Collar and tag
Love this collar. Excellent quality and looks so great! Might need the lead to match now!
Anonymous

Australia
07/31/2021
Pretty in pink!
Wonderful I ordered three things and they kindly waited and put everything together to save on the packaging. My little street rescue now looks like a Princess!
Caroline J.

Australia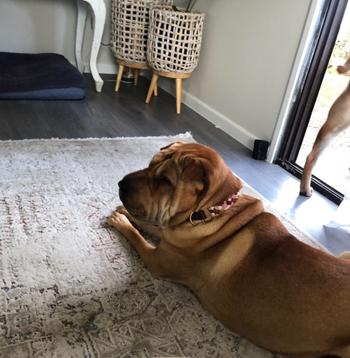 07/01/2021
Betty's Collar
Betty loved her new collar. The only she had a collar was when she was with her litter and we took it off her when we got home and didn't find anything that we liked until now. It seem super comfortable for her because she doesn't seem to know it's on.
Alisha O.

Australia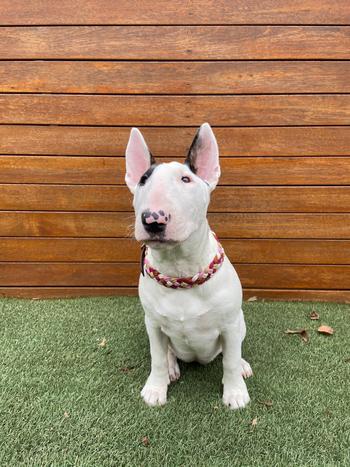 05/31/2021
Absolutely love!
I bought one for my bull terrier (it's too big right now as she's still growing) but she needed something pretty and different and we got so many comments in person from the people who saw her Instagram post on gypsy_the bullterrier
Naomi

Australia
09/29/2021
Simple yet absolutely beautiful
I'm so glad I stumbled across native collars and the beautiful collars and tags they have handmade on Instagram. So unique and durable, exactly what I need for my girl Nova.
Demi J.

Australia