Uluru Paracord Collar
Open your door to the world of adventure. 🏕️
Our 'River' Paracord Series Collars are made from vegan materials only - Paracord and a Biothane adapter.
This sturdy collar comes in different colour variations to ensure that it will pop in contrast to your dogs coat!

Features:
🌿Easy to clean
🌿Waterproof
🌿size adjustable (for dogs that are still growing)
🌿ADVENTURE READY!
All our of our high quality canine products are handmade in Western Australia by us.
More about the materials:

BioThane is a polyester webbing with coating that makes it more durable, waterproof, easy to clean and weldable. 
Parachute cord (also paracord) is a lightweight nylon kern-mantled rope originally used in the military. The braided sheath is usually made up of 32 interwoven strands, giving it a smooth texture.
Welcome to the Native Collar Family. 🐺
Not the right size? Please kindly send us a message at nativecollars@gmail.com.
After a Custom Colour Combination?
*Products may slightly vary as every piece is individually handmade.
---
We Also Recommend
Customer Reviews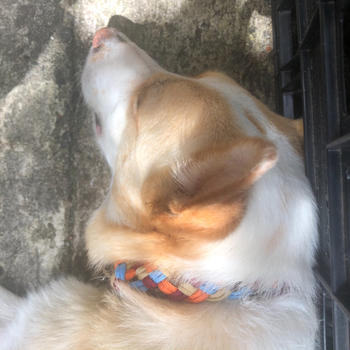 01/15/2021
A tight fit
Dot is a mature Border Collie x Kelpie and I ordered the medium-sized collar that just fits on the first hole (widest stretch). She had several compliments on the first day - people wanting to know where the collar came from. Dot went swimming in sea water with the collar on and it the collar and fittings held up well. It's early days yet - so hope that it is able to handle the demands of a working girl!
SydneyRedHead .

Australia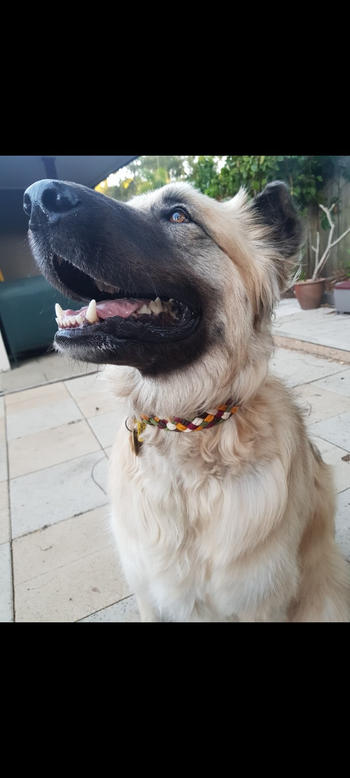 01/07/2021
Stunning
Ordered this pretty much as the company started. I have a malamute mix who is constantly swimming, so my problem always was finding a collar that would dry easily, and not fade with the sea water, whilst also not causing mats in his long fur. The product has held true. I have rinsed it once (and that was just because I wanted to) but otherwise all the components look brand new. I wish my dog had shorter hair just so I could admire the work more! If I could have a whole wardrobe of these collars I would, but my bank account says no haha! If you have a rough and tumble dog, this is the collar for you!
Emily D.

Australia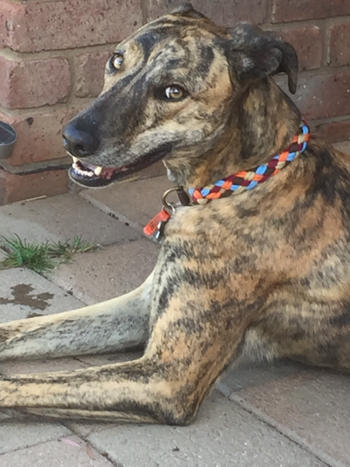 10/02/2020
Perfect Fit!
Great collar, looks beautiful on my hound and hopefully will last for years! Thank you PS. Will send you a pic of her posing via email
Hayley D.

Australia
12/14/2020
Amazing
As per usual your collars are beautiful and suit our dogs best! Thanks again for the cute package I can't wait for them to wear it at Christmas
Sarah B.

Australia